Accommodation at South East Cape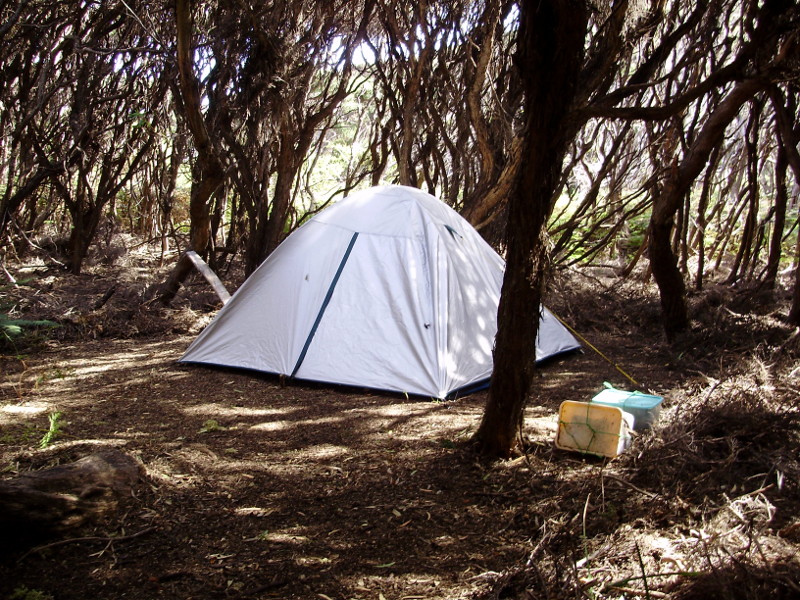 There isn't any accommodation at South East Cape.  If you want to stay here for a night or so not only will you have to carry in a tent and sleeping bag but also your food and water.  One liter of water weighs a kilo. Some people have taken in a blanket and regretted it.  Even in the summer the nights can get very cold.  We take sandwiches as fires are not permitted.
Most people choose not to camp  here.  It can be a long, uncomfortable walk carrying gear in and Cockle Creek is the more popular choice. 
If you prefer actual comfort there are a few B&B and hotels in the area.  Ida Bay is the closest but Dover and Southport are within easy range too.  If you are visiting Tasmania and wanting to explore South East Cape these might be better choices than staying in Hobart. 
Hobart = aproximately five plus hours return of driving,  then with the 4 – 6 hour  walk in and out, it doesn't leave a great deal of time to enjoy a day at "The Cape".
Having said that, we have left from further afield than Hobart and enjoyed a few hours down here anyway.  We just had to leave home at four in the morning.